Thank goodness that is over for another 365 days.
Here is how the Andersons were cruisin' around the neighborhizzy last night.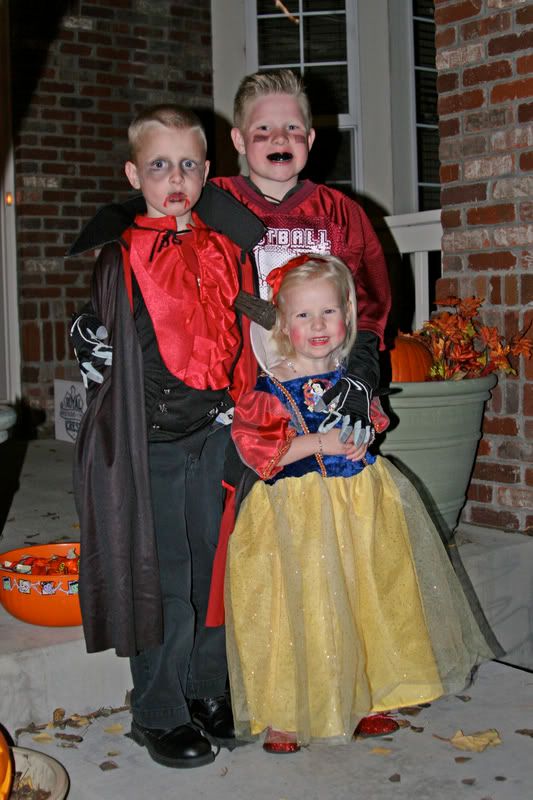 JBird went as himself, essentially. That's his flag football jersey. We added his pads from when he was a
Dallas Cowboy c. 2005
, added some real football pants and he was good to go. I think that's the Heisman pose he's doing. Or maybe the "What up Dawg?"
TBone went as the mysterious vampire who apparently believes that if he looks directly into the camera he will die. That makeup did not come off easily, btw.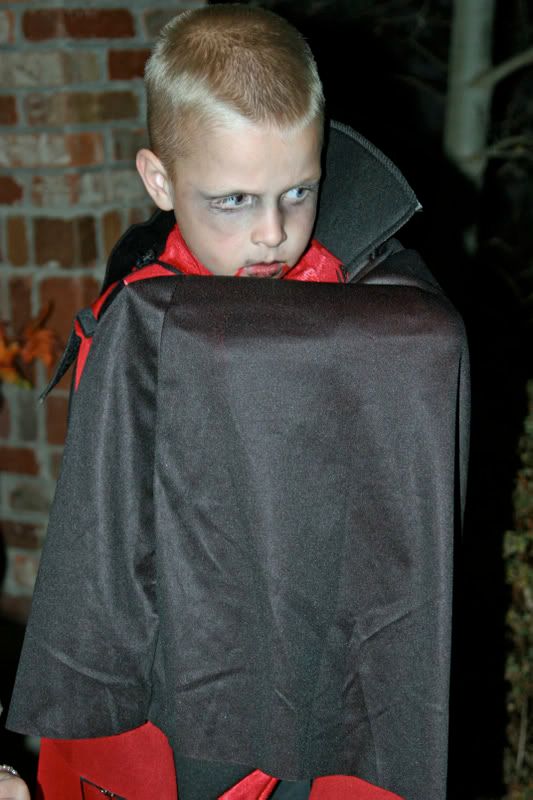 And da Beebs as the fair haired Snow White. She was so excited to have red lips I cannot even tell you. Not a good sign.
Here was my neighbor's pumpkins. Can you stand it? TDF. I was oohing and aahing over them (as was BeeBee) and then I said "We didn't carve pumpkins this year" and srsly, my neighbor looked like she was gonna cry/try to get custody of my kids.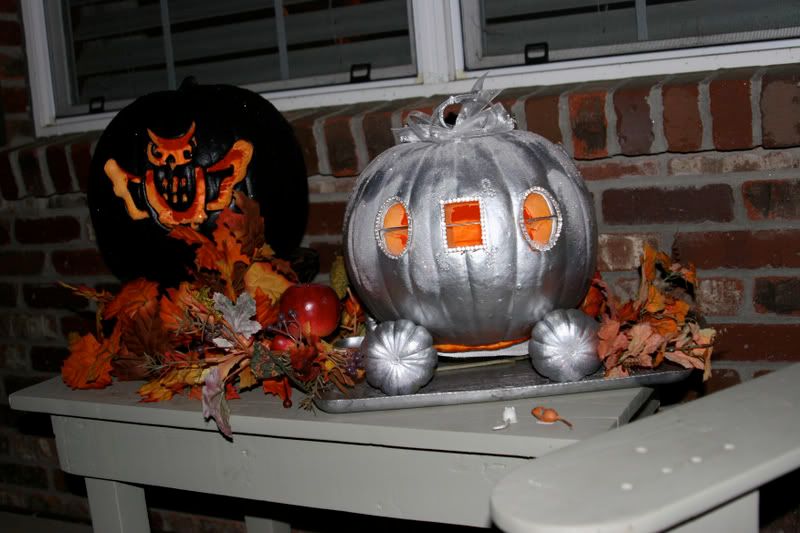 Here is BeeBee in her "morning costume" for when we went to the gym. Yup. Another princess. She put the ensemble together on her own. She wears this around the house on the regulah so Halloween was no big woop for her... except for the getting & eating tons of candy part, of course.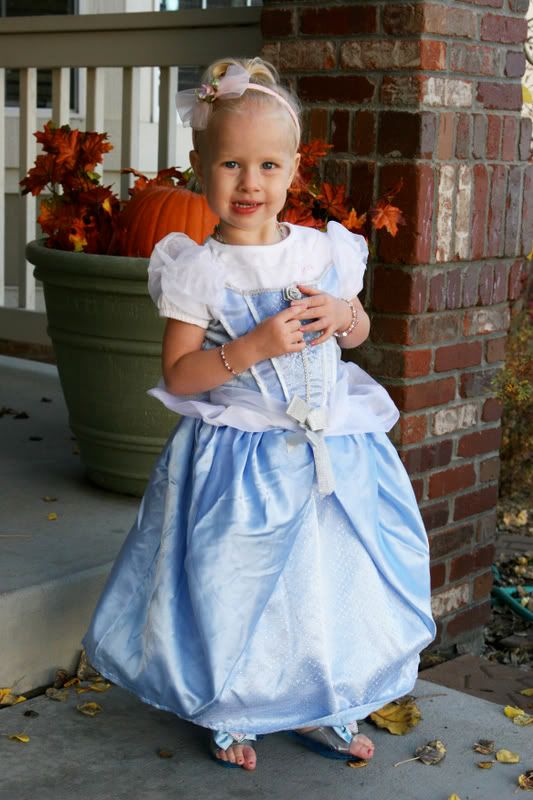 So, anyway, now we have all this crappy candy around.
What do you gize do with it all?
I've heard of some people letting their kids eat as much as they want on Halloween night and then throwing the rest away. I've heard of some letting their kids have two pieces a day until it's gone. I need some ideas here. In the past we've let them eat however much they want on Halloween night (my kids aren't totally
cray-zee
candy kids so we've never had someone throwing up or anything) and then have it around for a couple of weeks while they nibble on it and then I eventually throw the rest away.
I'm not sure that's the best method.
If you have a better way, I'd love to hear it.