I don't even know what that title means so don't ask.
What has two thumbs and lost his first tooth yesterday?
THIS GUY!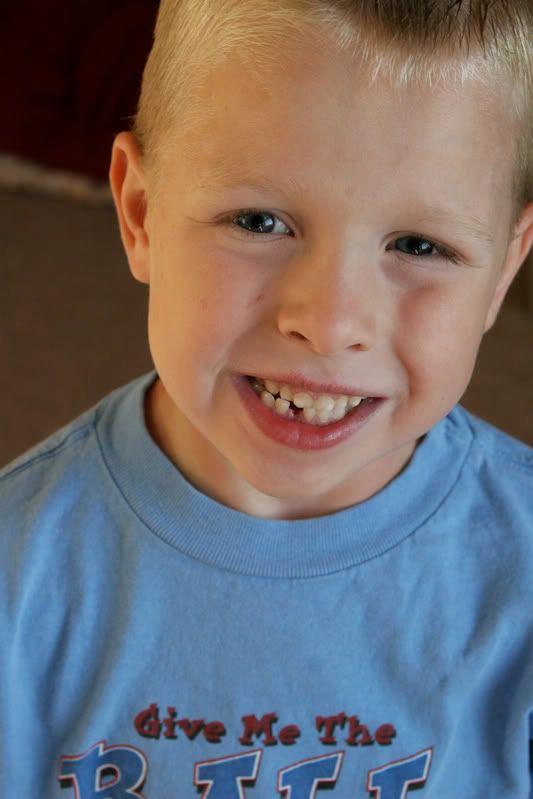 I don't even think it was loose when he went to school because he hadn't said a word about it when he left (and you know he is SO the type to mention stuff). And then he came home from school and it was hanging by a thread. I'm guessing he had been working on it all day in class when he was supposed to be figuring out what 3+3 equals. So I asked him if he had tried pulling it out. He said no.... then tried a couple of times and out it came.
Here's a different angle for all those out there not wanting to miss one detail of the exciting breaking news!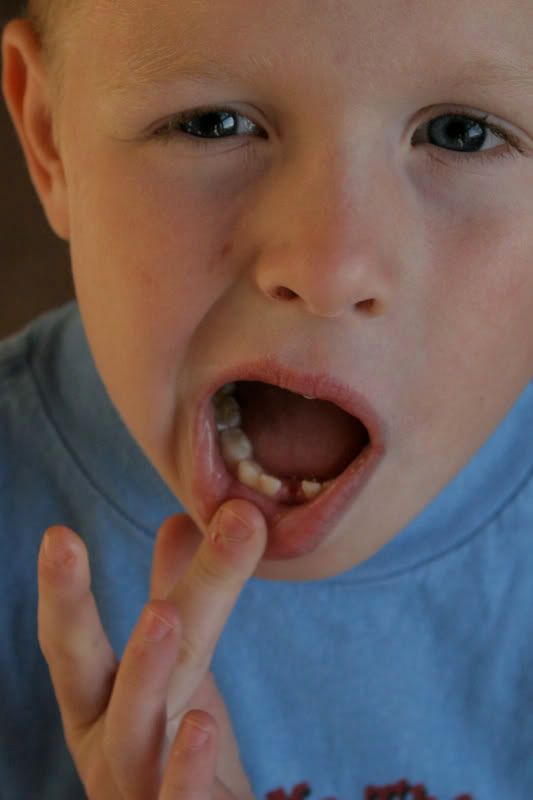 Here is the kid with all of his loot he raked in last night off one measly little tooth:
Doesn't it totally look like the Tooth Fairy just rummaged through her purse and maybe a couple of drawers in the kitchen and just gave whatever she could find? Funny, huh? I'm guessing she's not the type to carry a lot of cash on her so she was scrambling/slightly panic stricken there when she realized a tooth was going to be under the pillow that night. Srsly. I'm just guessing.
In her defense, that had to have been the most poorly brushed tooth she has ever received. It had a nice layer of plaque on the back of it. There was also a note under TBone's pillow (a mental one) to make dentist appointments for the boys here in the near future. I thought that was nice of her.