August 23, 2006.
I walk by BeeBee playing happily in her excersaucer. I smile, pat her on the head & go into the kitchen. Tbone comes into the kitchen not 30 seconds later.
"BeeBee is rubbing her feet in poo."
"W/e Tbone."
"Really."
I go back around the corner and see this:
Closer look, cuz I know you wanna: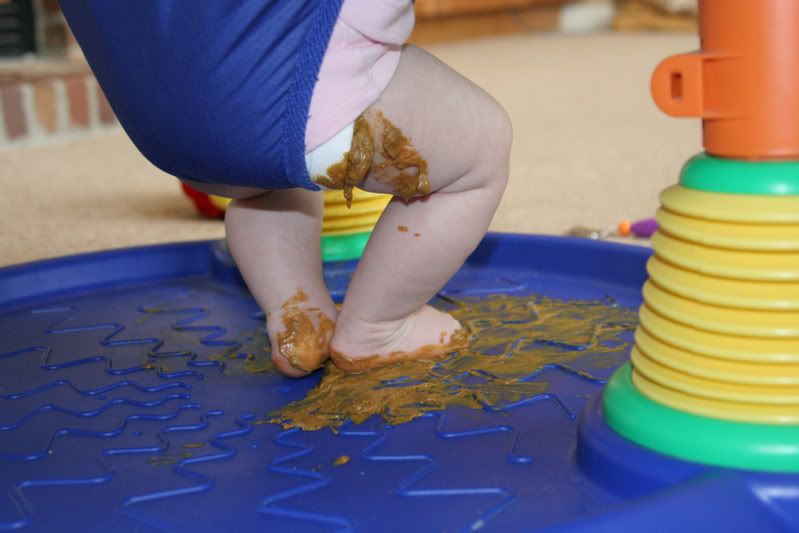 See it dripping?
You're welcome.
P.S. Survived the Fall Event... 1500 people maybe? It went well & is being touted as a smashing success. I shall never do anything like that again.