There has been a call-out for prom pictures from
Girlfriend.
I hesitate because, while not really a rebel, I apparently didn't care much for modesty standards. I didn't think much of it at the time but I sure would have if I'd have known this day would come. I would have headed straight for the nearest Jessica McClintock outlet and picked me up something purty. As it was, I got some black slanky thang that my mom added some extra straps to in an attempt to make me look "presentable." She also made me a little shoulder wrap but I'm pretty sure I never saw that again after the limo ride.
Let's start with Junior Prom, though. I was super modest & in keeping with the yet-to-be-printed
For The Strength of the Youth
pamphlet. If
only
I would have had that pamphlet..... ::sigh::
Anyway, Junior Prom, the year was 1992. The picture is totally textured and does not scan well. But you get the gist.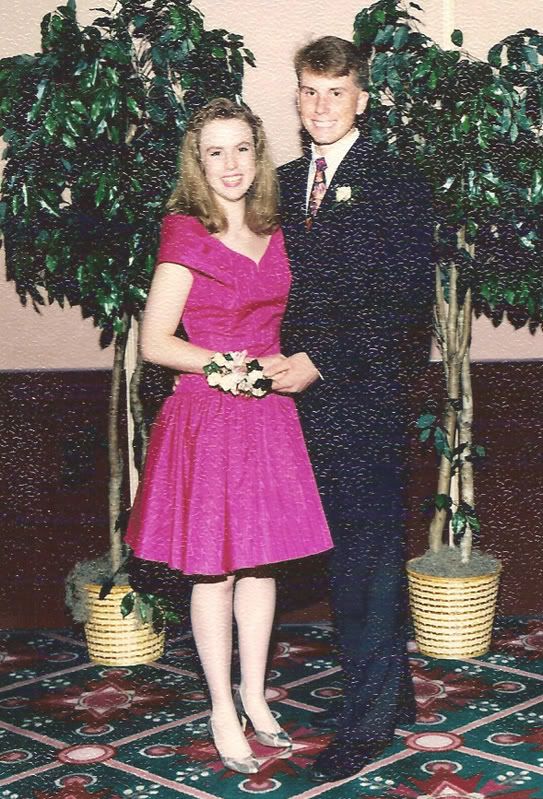 Now Senior Prom.... yes, I was still dating Joey. W/e. I can't find the official photographer prom pic, but here we are at my parent's house for a little pre-prom photoshoot. This was before heading over to a pre-prom party with another photo shoot (group shots, etc) and then to the actual prom with the actual photographer which has now gone MIA.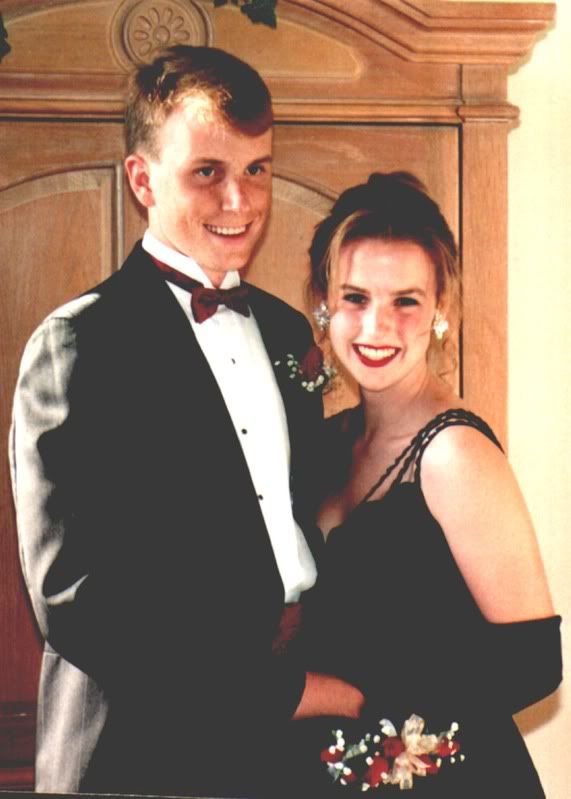 That was the first & last time I have ever had my hair done professionally for a fancy occasion. I didn't even have it done for my wedding.
For a full-length view you can see this card my friend, Queso, made me for my 30th bday. I was going through a "Constantine phase." Please sing his words to that Partridge Family song, thanks.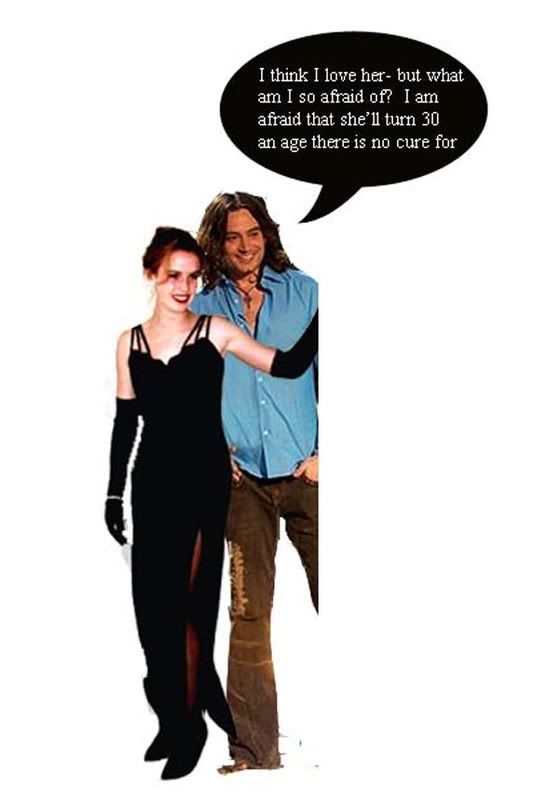 Yeeeeah, it had a bit of a slit.
So there you go. The checkered past of my prom dresses. I hope none of my Laurals ever read my blog.
::walking away ashamedly::
****EDIT****
So, if you've read this, I'm officially asking YOU to the Prom. I wanna see what everyone was wearing too! If you didn't go, then do a post about why/what you did instead. kyou'rewelcomeforthepostideabye.