This could also be called "How to Dupe your Visiting Teachers" or "Keeping Up Appearances."
I've worked many years on creating a persona of a clean person. I tell Gty all the time how tidy I am and that he might want to consider following suit. When people come from out of town to visit, you better believe the house is tip-top right down to the polishing of my silver (IF I had silver that is). But what about the day-to-day? How does one convince the locals of these things? They are dropping by on a regular basis. Sometimes completely unannounced. Or they announced it, but then you forgot and went to WalMart (sorry Ashley!).
I've decided to compile all my best Shortcuts for the Desperate Housewife (another alternate title for this post, btw). These are fail safe ways to make even the most finicky visitor feel like you do nothing but clean your house. And isn't that what being a good LDS woman is all about? Yeeeeeah.
Today's Installment aka Shortcut #1:
If you're like me there is one place, or four, that you put all your stuff the second you walk in the door. This might be called a Dumping Ground, a Hot Spot, two feet inside the door, etc. Mine is in this little alcove area as you're walking from the door to the family room. Wherever it is, it can quickly get out of control. Be assured, it's fine to have these areas. I'd venture to say that we NEED these areas. The problem is, if the dumping ground is in clear view, like mine, it may need to be taken care of before visitors come over. That is, if you're trying to keep up appearances... like me.
So, how do we go from this: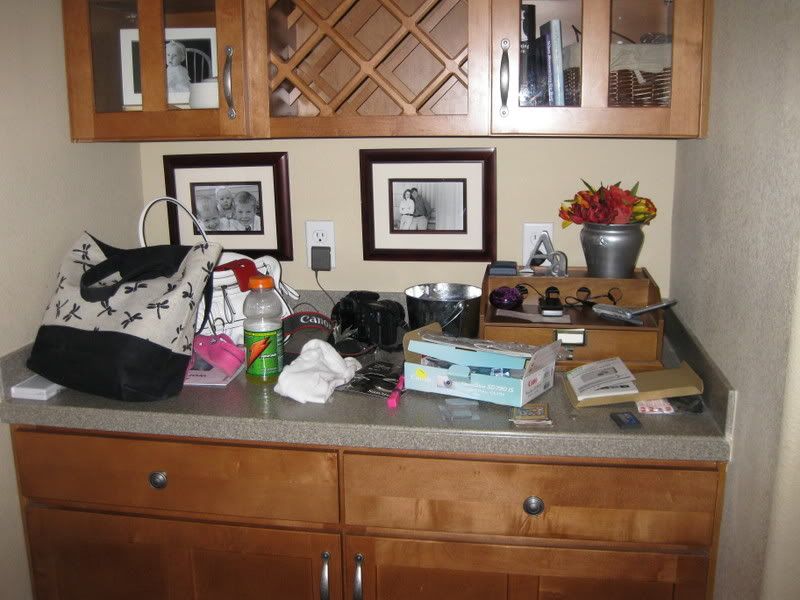 To this?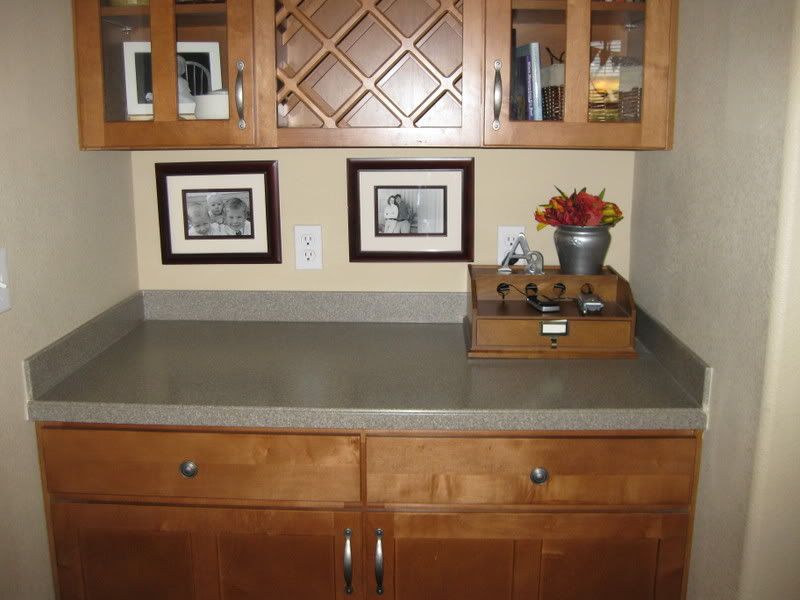 Take any empty laundry basket you have laying around and place it just below the height of the counter. You then extend your arm, and keeping it as straight as possible, start at one side of the area and gently "sweep" all the crap you have sitting there into the laundry basket (
note: make sure your laundry basket is large enough for the amount of clutter you have accumulated here
).
You then take the laundry basket and place it in the laundry room: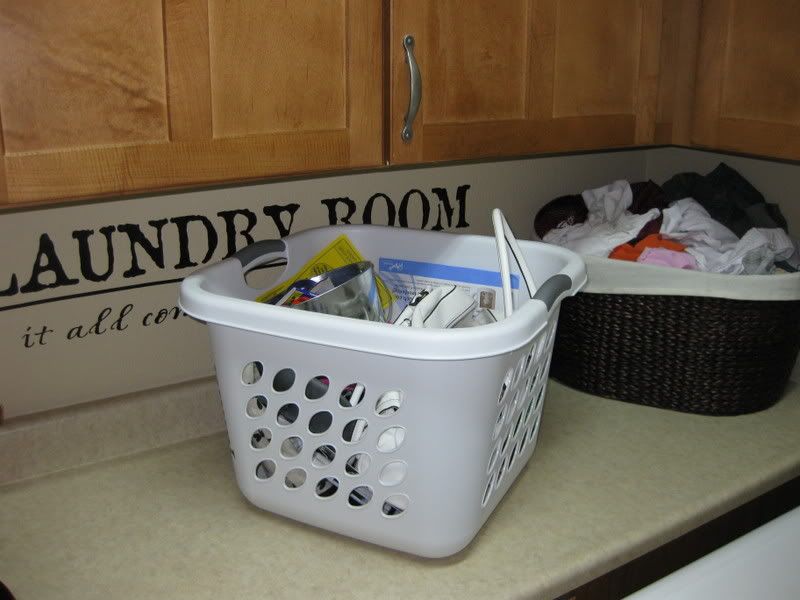 And proceed to do this to the laundry room door: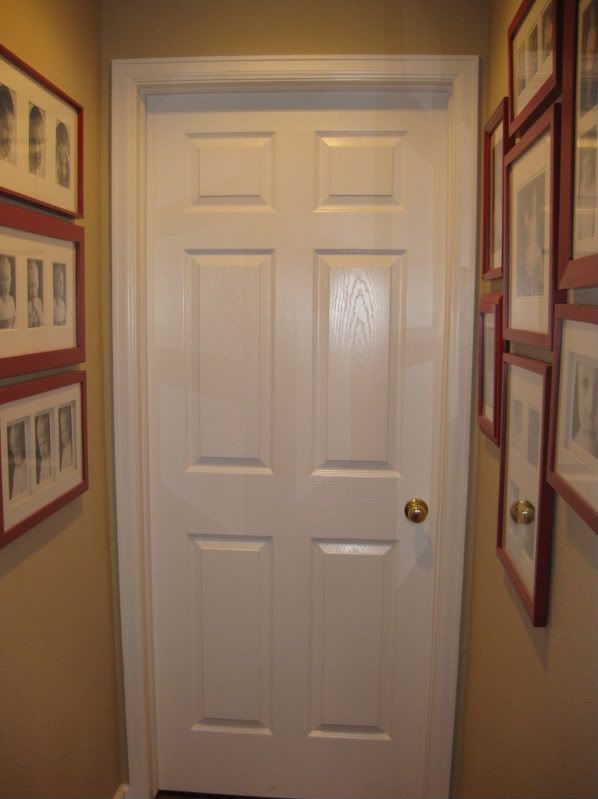 You can also improvise with a master bedroom or even the garage. The key is to shut the door. Only the flankiest visitor would be so rude as to open a closed door.
Installment #2 tomorrow... stay tuned for more educational blogging.