Everyone seems to be snatching up days of the week like crazy around here so I thought I'd take Friday. In going through
old photos
recently I've come across some pictures that made me laugh out loud, made me get all sentimental, made me cringe & made me snort. Yes, I've been on an emotional roller coaster.
So I thought that each Friday I'd post a picture that I love & share it with y'all (that was for my SC friends). They might be pictures of people you know. They might be of animals. They might be of bumper stickers I thought were funny. One never knows. That's what makes me/my blog so exciting.
Just so you get my drift here, we'll start with this one taken May 27, 2006. Tbone is 4 yo.
Title: Lil' Arm Guy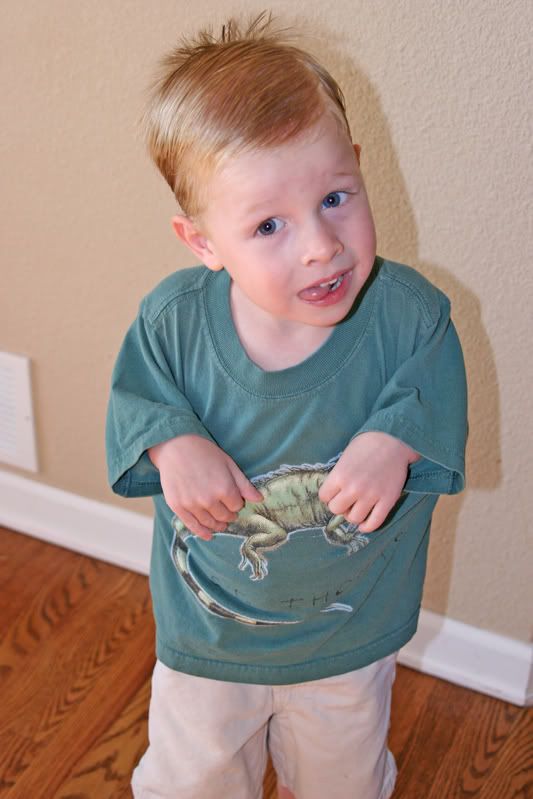 For a good two months straight, every time TBone put on a new shirt in the morning, he'd be "Lil' Arm Guy" for a while after. I say "a while after" because the time differed from day to day depending on if he had to get something from up off the counter, or if he just sat there watching cartoons. Once the arms were out, they were out. He didn't put them back in. He'd patiently wait until the next day when Lil' Arm Guy would return with a fresh shirt. The slicked down hair with the rooster tail could not be more perfect.