Although I have no idea what Labor Day is all about, we took full advantage of the day out of school & headed for the mountains with our friends, Kurt & Heidi and their four kids. We went up to Winter Park, CO for some end-of-summer fun. Ski resort by winter, summer hot spot by summer, Winter Park did not disappoint! Although I knew it wouldn't because this is where we had Youth Conference a couple of months ago, but still, it didn't disappoint...again!
Oh wait. Five minutes after we got TBone's scooter out of the back of the car and...
It's even worse than you might be thinking...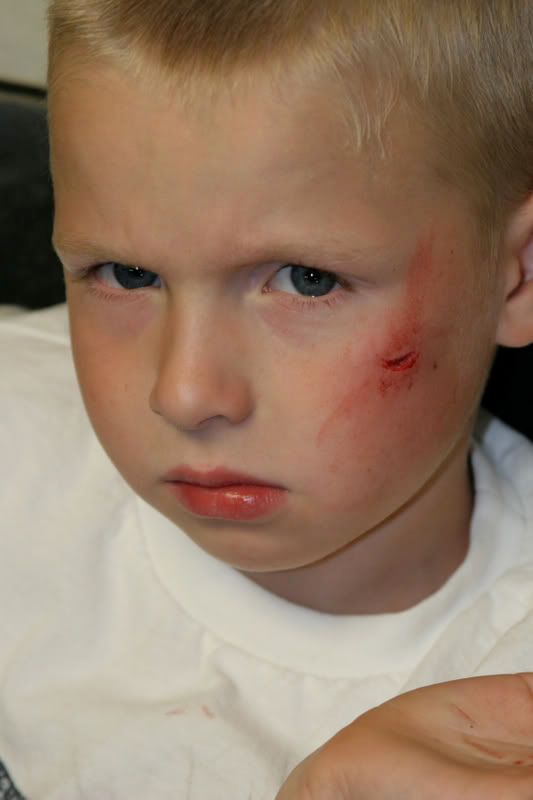 We almost tried to drive around and find a hospital to stitch him up but then we figured a ski resort has to have some kind of first-aid place so we headed to the village and found what we were looking for. They have a full on little clinic there for occasions such as ours.
TBone was in better spirits once we got there & he realized he was going to live.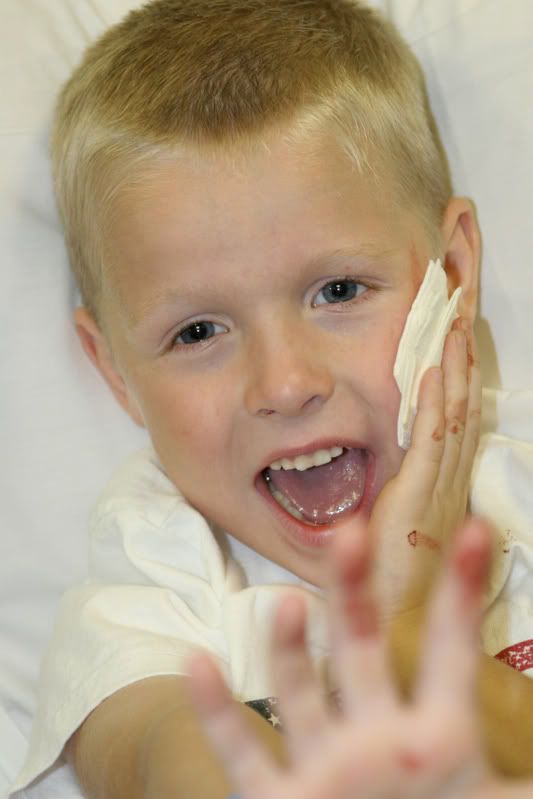 Wait, until they actually started touching & cleaning it and stuff. He no likey.
We had to wait a while because, as you can see, they were sooooooooper busy that day...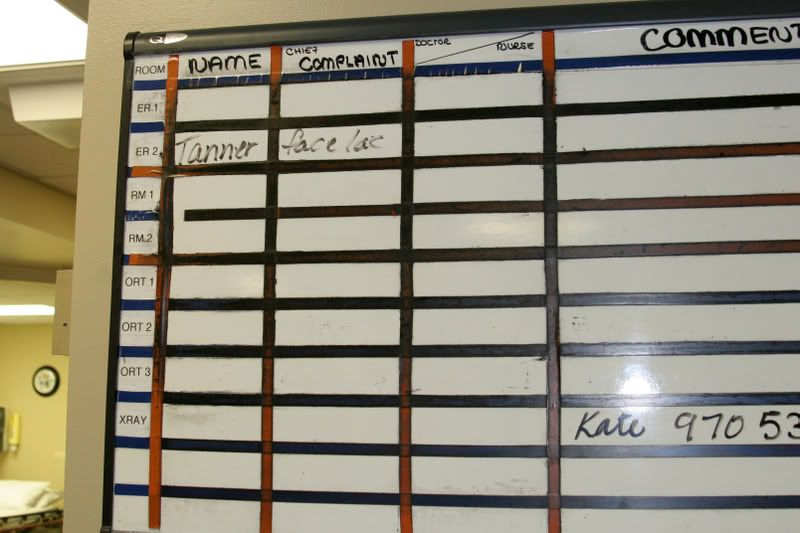 ...so luckily they had one of those MAGIC EYE 3D books to look at. You know those ones that were hugely popular about 10 years ago where you blur your eyes and then bring them back into focus and suddenly the pic is all 3D and exploding off the page?? So Gty laid down with TBone and tried to show him how to do it.... I swear, it's one of the funniest things I have ever seen. Gty BUGS his eyes out to make it work. I cried laughing and almost peed myself. Srsly. This pic does not do it justice.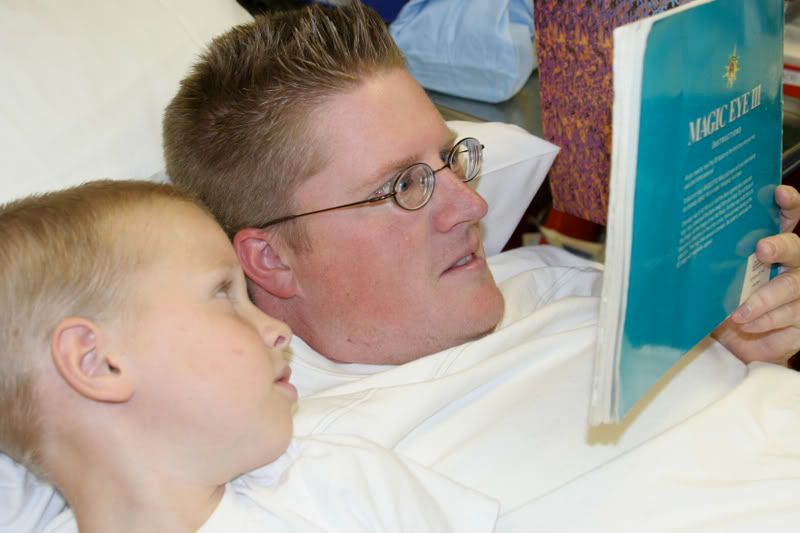 He does get it to work every time though, which is more than I can say for myself.
And then the doc came in for the sewing portion of the day...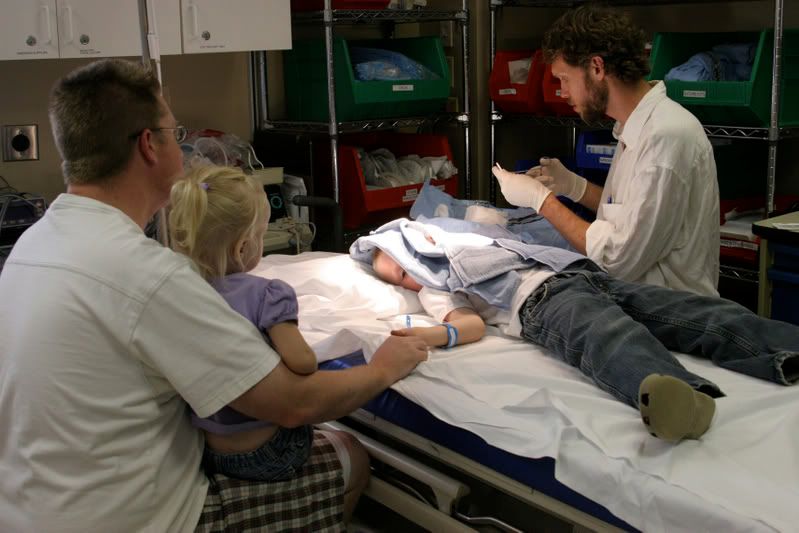 He is the quintessential ski bum doc if you ask me. Probably a snow boarder actually. He was good with TBone though and didn't mind the silliness as much as another doctor might.
And he got the job done lickity-split.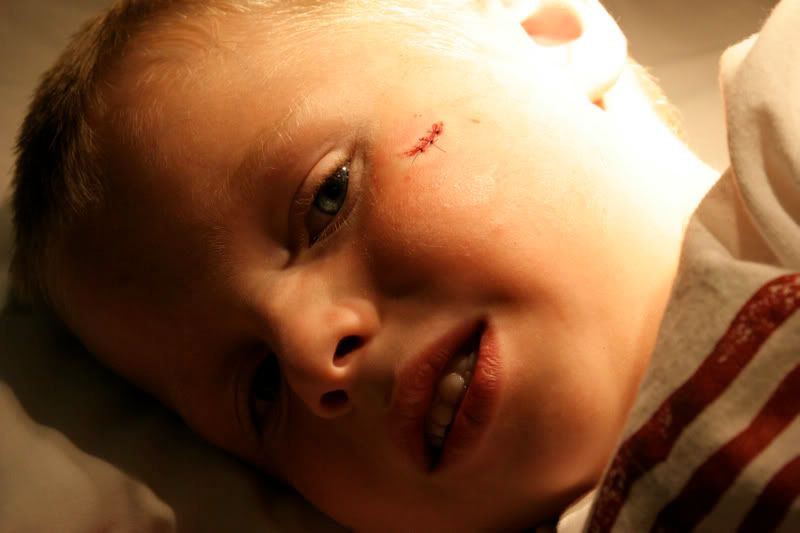 I'll now post some pics of our ACTUAL fun with no commentary because, for the most part, they are ridiculously self explanatory.