It's been 4 days since "the scooter incident." Dr. Snowboarder told us to get TBone's stitches out in 3-5 days. So now we had a decision to make.... make an appointment at the pediatricians, have to put on outdoor clothes, go sit in a waiting room and pay $???.?? to have some nurse take scissors and snip three times OR..... we could just do it ourselves.
We went with option B. Mostly because of the changing clothes factor.
Here is TBone moments before going under the knife (small craft scissors).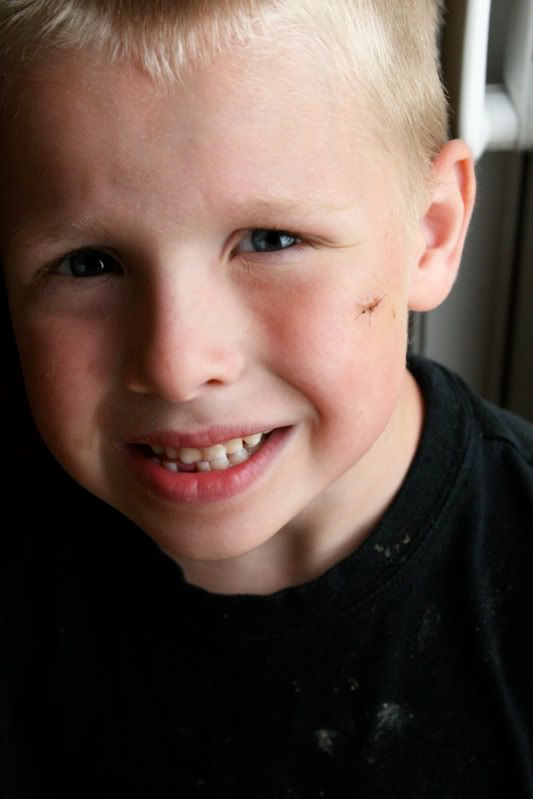 Here he is on the operating table.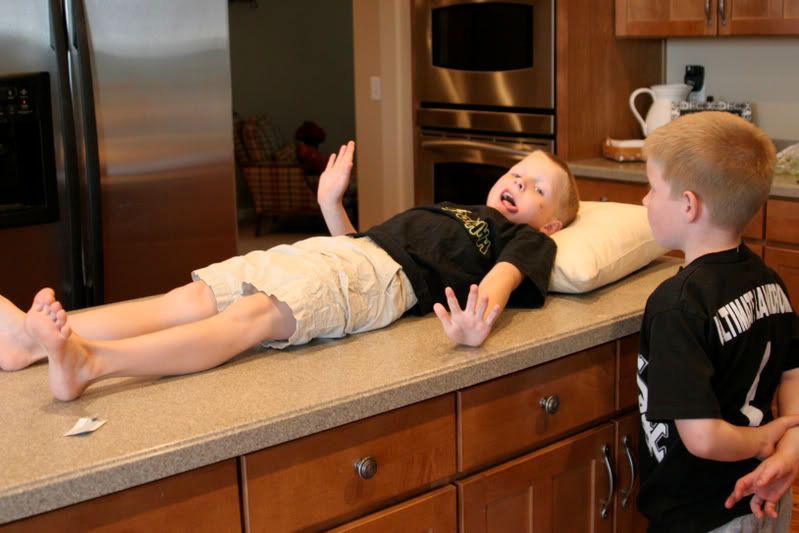 Obviously the "silly gas" we gave him was working... jaykay, that's how he always looks.
Dr. GtyCent, MD inspecting the incision...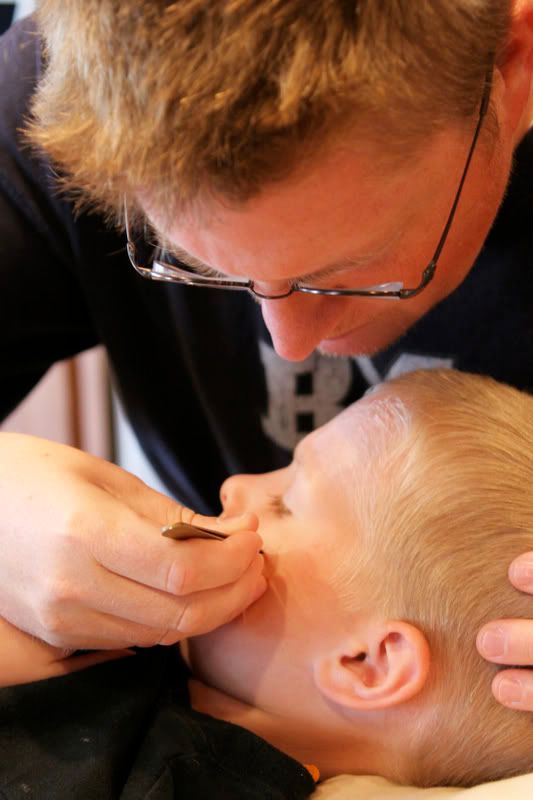 Our tools of choice were small scissors, a large needle, and tweezers. I was Gty's assistant but I probably did more harm than good. I must have said "Let's just take him in." about 20 times. Gty persevered. He kept insisting this was just like getting slivers out. As the resident Sliver-Getter-Outter he out ranked me on this one.
In my defense it was a little distracting when Tbone kept repeating "I think I'm gonna die, I think I'm gonna die, I think I'm gonna die..." We assured him that the WORST thing that could happen was we accidentally scissor his face and he has to get more stitches. Duh! What's the big deal?
Operation a success! Medical school? We don't need no stinkin' medical school!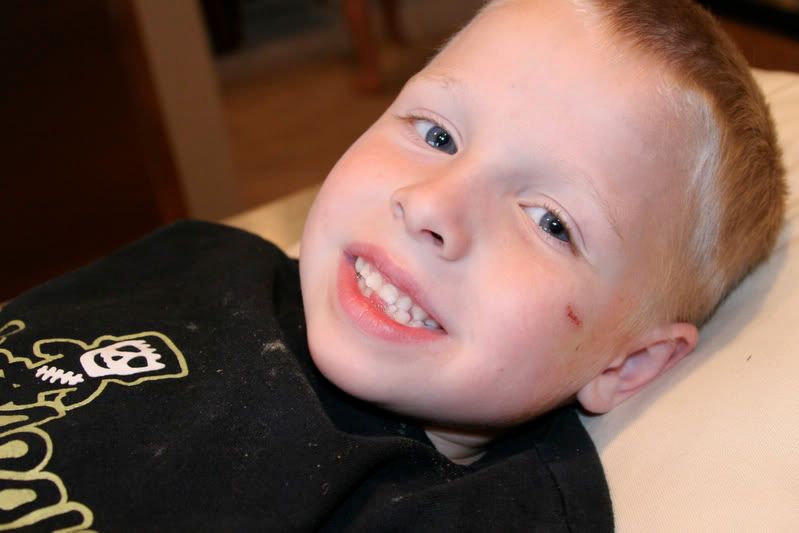 Please note the dirty Halloween shirt.... he put that on this morning and was like "Mom! I haven't worn THIS shirt in forever!" He will probably want to wear white after Labor Day too. ::sigh::
Sadly, now our jokes like "Hey Stitch, where's Lilo?" are going to have to stop. But I'm thinking now we can start calling him Scarface and teach him how to say "Say hello to my little friend!" with a thick Spanish accent. Not that I've seen that movie, er, what I mean is, um ... it's just a really famous line. Seriously.