I don't know if I'm going to be able to get through this with out crying.... ::sniff, choke::.... but... something happened yesterday that has ::sniff:: completely rawked my world.
So I go out to the mailbox (all these years of Gty & I taking pics of each other while getting the mail has TOTALLY just paid off!):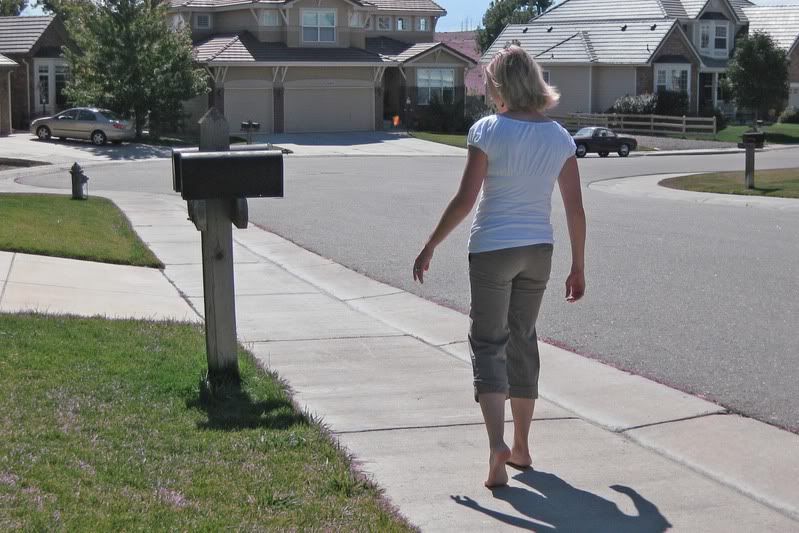 I look in the mailbox and see a package!! Is there anything better than getting a package???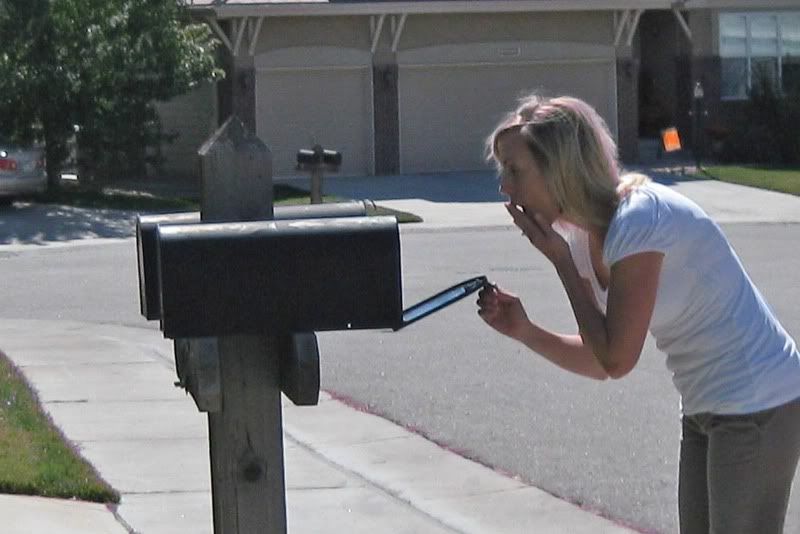 I immediately take the package and sit on the front lawn, giddy with excitement..... return address says A.B. from Utah. A.B?? Ay, Bee.... hmmmmm. Who could that be?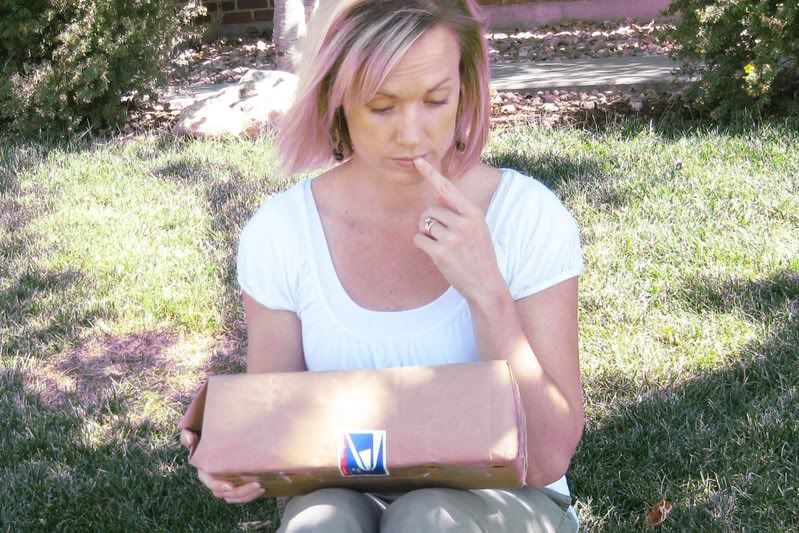 Then I start to think a little harder because it's addressed to "Landee"... could it be THE A.B. of Blogger fame? I rip open the package (I had a pic of this but it was beyond ugly, think "chinless" so sorry). And as soon as I see the Mudd shoebox I know....
Keep it together Landee!! ::sob::
I am overcome with emotion. I have no idea what I've done to deserve such a prestigious award. Is it my witty comments? My ability to post funny pictures of Memzy? The amount of time I spend on the internet? I don't know. And then this is what I find inside....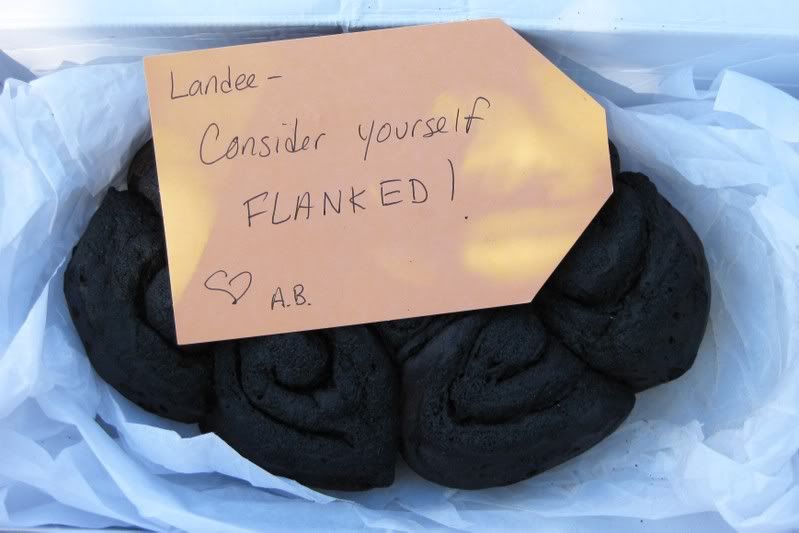 How did I get so lucky????
(Markie, I know you are now seething with jealousy. Just remember, Thou shalt not covet my burnt offerings.)
Another lucky thing... we were just jumping in the car to head off on a 'round the world adventure (kinda like that Dora episode). I thought I'd take the idol along for some photo ops.
Here it is in France. It loved the pastries they have here. It kinda fell in love with a baguette. She was all (spoken in a thick French accent), "Once you go burned...." well, you know the rest. They had a sad farewell when it was time to go.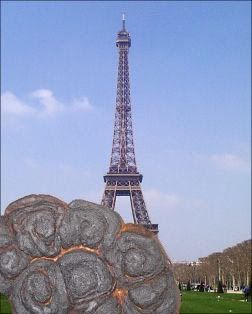 We then headed to Russia, the Mother Land (is it the Mother Land? I forget). Anyway, BurnedPoo thought it was a bit cold there (funny coming from a burned, stale, cold bunch o' would-be cinnamon rolls-- he's soooo picky!) but he enjoyed Lenin's Tomb.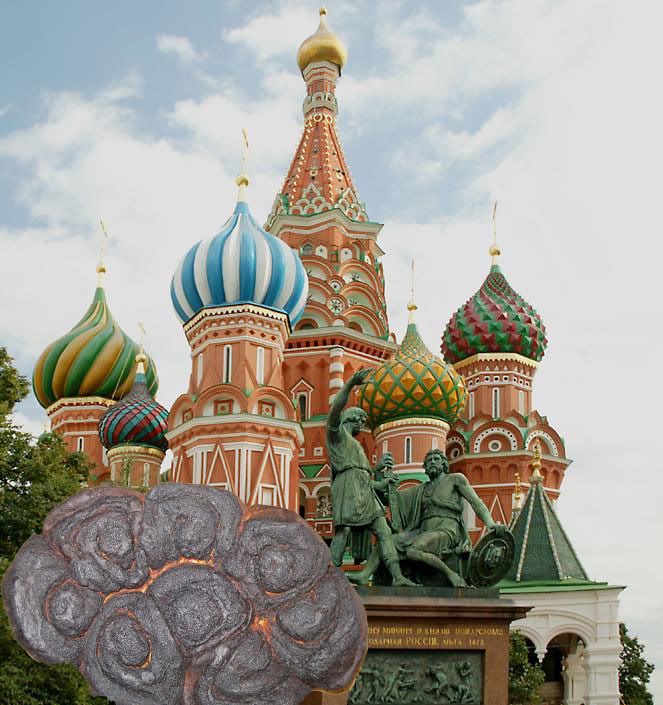 Finally, China.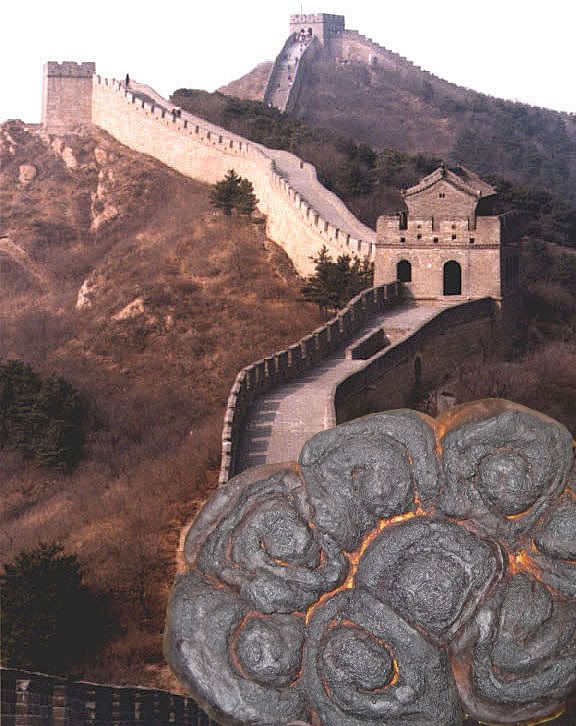 Poor guy could not figure out how to use chopsticks!! It was hilarious watching him try though.
So that is my adventure with Burny (that's what I call him now). We sure had fun! I'd like to thank
AnnaB
for sending this my way. That was quite the gesture. And I'd like to thank the usual suspects:
Jenny
for creating Burny &
Memzy
for shellacking him. I'd also like to thank my husband (and kids) whose favorite activity is taking pictures of me for blogging purposes (right?). Kisses to all! And to quote Sally Field...
You like me, you reeeeallly like me!!
Be watching a mailbox near you.