So, if you'll please notice, I had to change my banner at the top. Gty wanted me to take this picture off: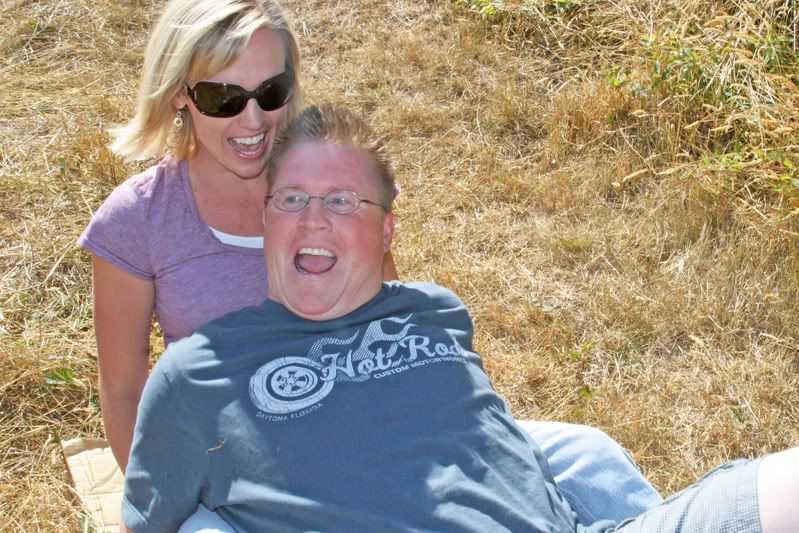 He was like "You just want it up there because YOU look all cute... but I look like a complete doof." After some serious soul-searching I came to the conclusion that he is absolutely right. I don't think
I'm alone
in this business of only looking at myself in pictures to determine if I like them or not, but that does not make it right.
As a peace offering, I have decided to go through my pictures and pick out some of the most unflattering ones (of myself) that I could find. However, in doing so, I found a bunch that I love so don't be surprised if in the next little while I do a post of "All the pictures of myself that I LOVE!" cuz I believe in the yin & yang business of life.
So let's commence with the uglies, shall we?
Let's begin with Kindergarten:
My posture, my smile, my extra long ponytail on the right side... it screams "delayed development" to me.
Next, this is maybe the beginning of 9th grade? Right before I got my braces on. Now thems are some TEEF.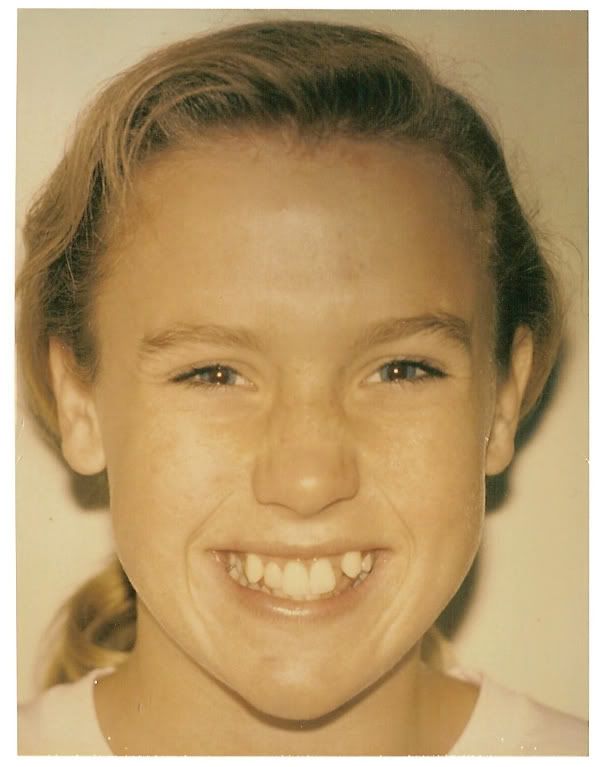 Now we're heading into some really unfortunate years for me. Ninth and Tenth grade were....not good. Those bang, while not big, are still very unattractive...and what am I wearing? A sailor suit? Geesh.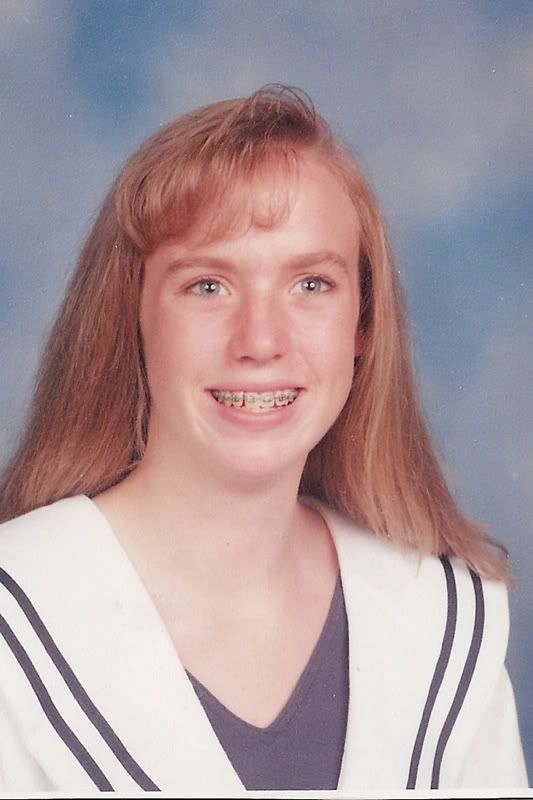 This next pic was taken that same year. We were going to the MayQueen Dance. Ugh. I need to go back and ask Ethan why he agreed to go with me (it was girls ask guy, btw). Oh, and we were wearing our dates' bowties which is always awesome.
Let's go to my senior year of high school.... I'm looking a bit... manish.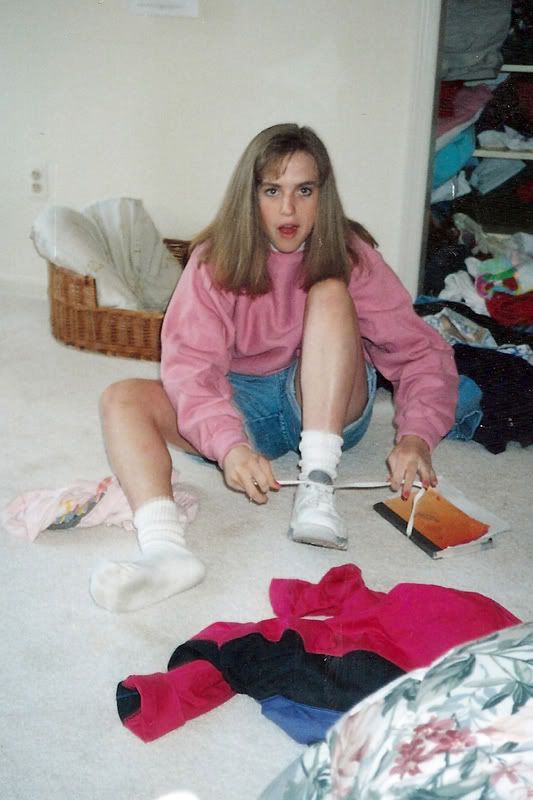 Now college... YEAH!!!
In our defense, LeeAnn was going on her mission very early in the morning. We had no time to shower. We were tired. So that's all in our defense. But tell me again why I look preggers?
Here is an unfortunate picture of me that same day, minutes later.
Yup, it's the ugly cry. It was just because I was sooooo sad to see LeeAnn go on her mission & I was going to miss her sooooo much! And totally NOT because I had just seen some random little brother break down saying goodbye to his missionary big brother. Totally NOT that. It was the LeeAnn thing.
So now Gty & I are married and the pics don't get any better I'm afraid. On the back of this one all Memzy wrote was "Enough said."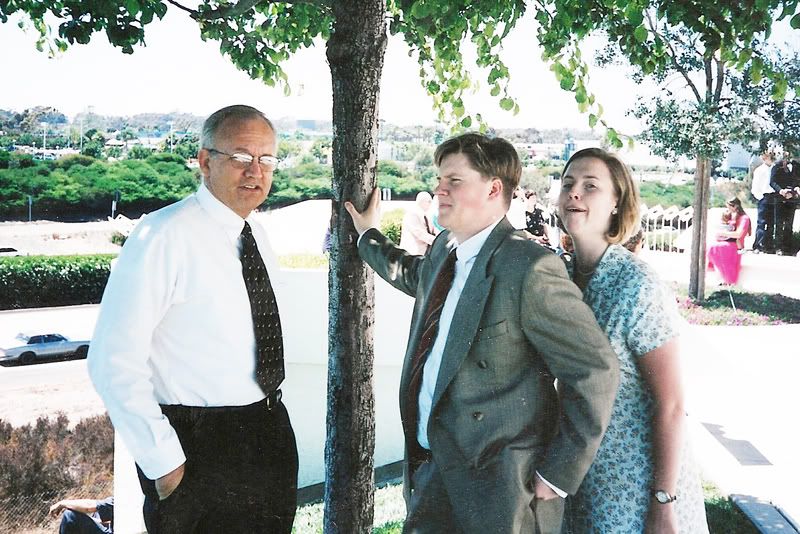 I have no words for the following...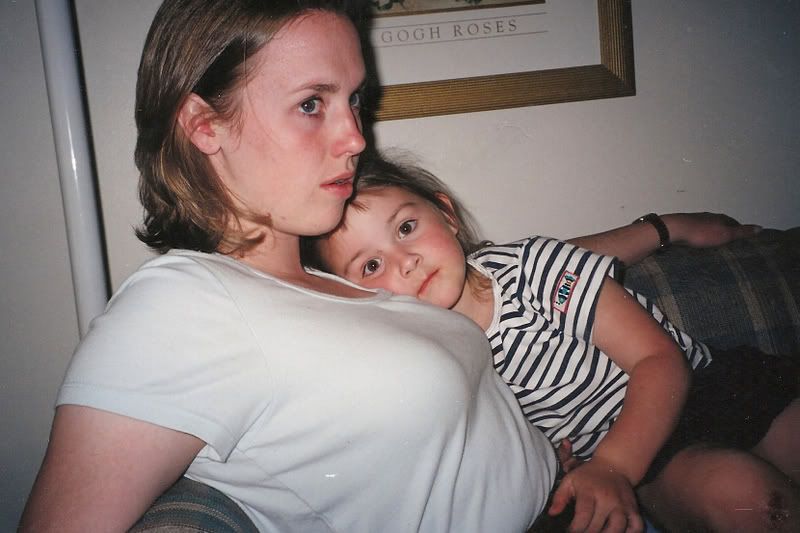 The next one was taken when we lived in Ohio... I had some of the worst hurrdids there. This one takes the cake though. I wonder if my hair dresser knew I was married.... to a MAN.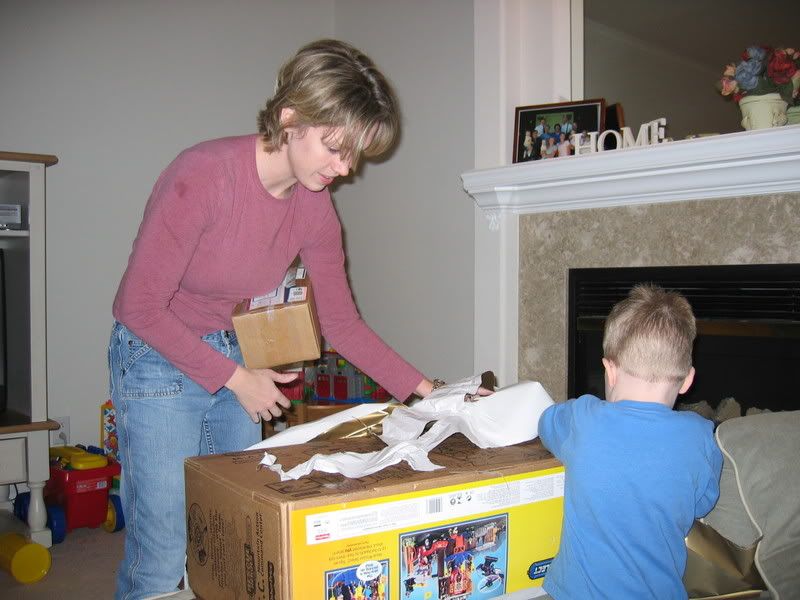 General rule of thumb, sleeping pictures of adults are rarely cute.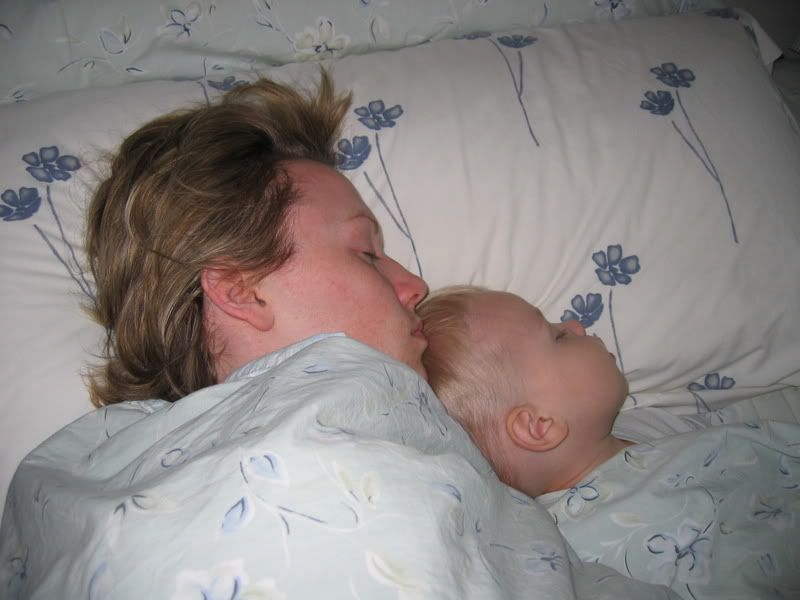 Um.
Yes, I was competing in a family reunion log roll event, but that doesn't make it any more flattering, does it?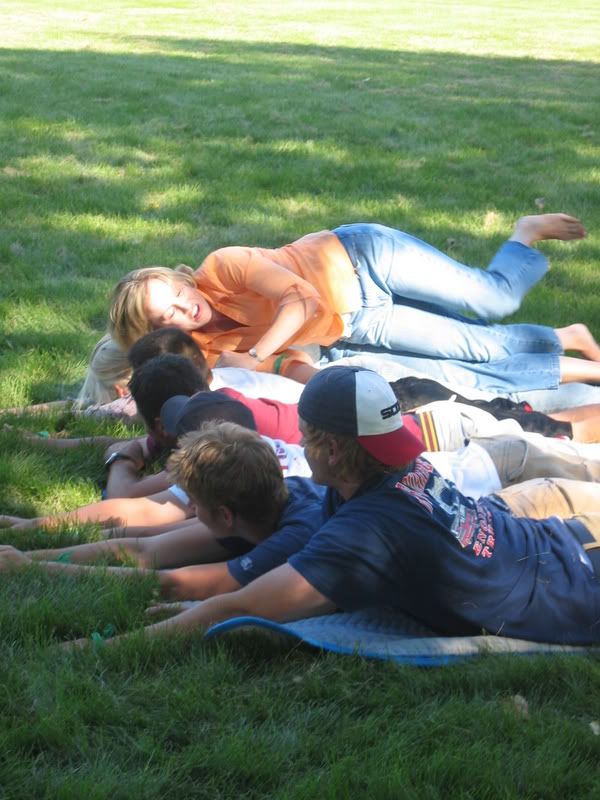 In addition to the obvious, this one shows off my five-head in all its glory.
Pregnancy pictures = never good. I have much, much worse ones, if you can believe it, from when I was preggers with JBird (why is the first one always the worst?) but I'm too lazy to scan them in.
And finally, there is nothing better than a picture of yourself yelling at your son to stand up already so you can take a nice picture on Mother's Day.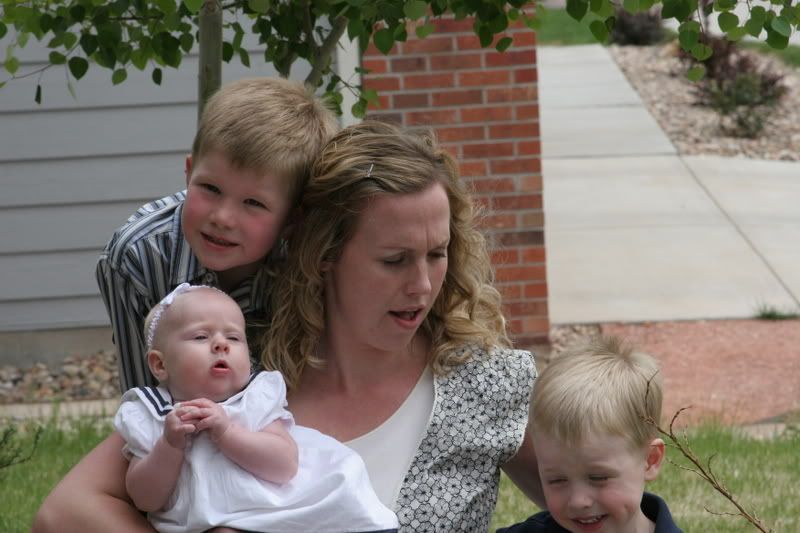 So there you have it. I can never be accused of only putting good pictures of MYSELF on here again. ::glaring at Gty::